The AIP is transforming the investment outlook for water security and sustainable sanitation for a prosperous, peaceful, and equitable Africa
Alex Simalabwi, Executive Secretary of Global Water Partnership in Africa, host of the Technical Support Unit of the AIP, reflects on the year in water that was 2021 and outlines priorities to secure Africa's water needs for the year ahead. Climate crises caused...
read more
The Assembly of the African Union Heads of State and Government adopted the Continental Africa Water Investment Programme (AIP) as part of Programme for Infrastructure Development in Africa – Priority Action Plan 2 (PIDA-PAP 2) during the 34th ordinary session of African Union summit on 7 February 2021.

$30 billion
Leveraged towards climate resilient water and sanitation investments
250 million
People benefit from resilient water investments and economic opportunities
4 million
Indirect jobs for vulnerable, poor youth and women.
1 million
Direct jobs created through climate resilient water and sustainable sanitation
Africa's water crisis is growing
Delivery of water investments across Africa is below target to meet the continent's growing needs. US$64 billion/year needs to be invested in water security to meet Africa Water Vision 2025 and SDG targets, according to the African Development Bank. In reality, only US$10-US$19 billion is invested each year.
The AIP aims to narrow the water investments gap of US$45-US$54 billion/year by mobilising US$30 billion/year by 2030.
The AIP is designed to narrow Africa's water investment gap
Strengthen political commitment and leadership by establishing an International High-Level Panel at Heads of States level
Develop a Water Investment Scorecard to track progress in mobilising investments and addressing bottlenecks
Mobilise blended investment finance and leverage public-private partnership finance
Strengthen the enabling environment, investment climate, and business case for water
Address bottlenecks of project preparation and enhance transaction management capacity
Implement climate resilient regional and national water investments programmes and address gender transformation, women empowerment, youth, and social inclusion
THREE TARGETED SUPPORT PROGRAMES
The AIP facilitates the complex design, planning, and implementation of projects using water resources that cross country borders.
The AIP supports the design of water projects that are fit for purpose, climate resilient, and sensitive to gender inbalances.
The AIP facilitates the complex design, planning, and implementation of projects using water resources that cross country borders.
A data-driven approach To rally political leadership and commitment to transform the investment outlook for water and sanitation towards the realisation of SDG 6.
"We need to support national efforts to strengthen the investment climate for water investment by defining a new narrative on water security – one that is rooted in mutual accountability and peer-to-peer learning."
His Excellency President Jakaya Kikwete
Fourth President of Republic of Tanzania
Chair: Global Water Partnership South Africa and African Coordination Unit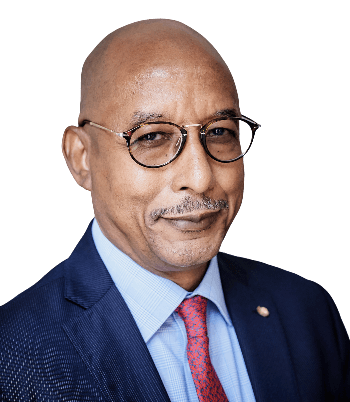 "The AIP Water Investment Scorecard is a valuable tool that will contribute to fast-tracking investments in the water sector through mutual accountability for results."
Dr. Ibrahim Assane Mayaki
CEO: African Union Development Agency-NEPAD
His Excellency President Jakaya Kikwete, former President of Tanzania and Global Water Partnership Southern Africa and Africa Coordination Unit Chair, addressed COP26 delegates on the need to establish an International High-Level Panel on Water Investments for Africa....
read more
The Executive Committee of the African Ministers' Council on Water (AMCOW) has formally noted and welcomed the nomination of His Excellency Dr. Hage Gottfried Geingob, the President of the Republic of Namibia, and the current host country of the Presidency of...
read more
JOB TITLE: Programme Coordinator-Tanzania REPORTS...
read more