AIP-PIDA Water Investment Scorecard
The AIP-PIDA Scorecard will aim to:
Enhance mutual accountability for results in mobilisation of water investments
Mobilise political and leadership commitment
Support countries to track progress, identify bottlenecks, and take action to meet

the 

investment needs for achievement of SDG 6 on water and sanitation
Set benchmarks to track country progress and offer a cross-country learning on water investment climate readiness
Serve as a tool to engage with public and private investors on financing water infrastructure that will contribute to development

Help guide governments to identify the changes required to increase water investment and 

identify opportunities from cross-country learning
Display country-level performance against high-priority water investment thematic indicators for follow-up
AIP-PIDA Water Investment Scorecard Framework
The AIP-PIDA Water Investment Scorecard will track priority water related investments indicators and assist senior leaders to improve accountability, monitoring, and response to the water investments gaps.
The AIP-PIDA Water Investment Scorecard will track country progress according to thematic indicators that will be identified through a consultative process with the key partners. Each theme will include categorized qualitative and quantitative indicators that will simplify relevant information, allowing for the identification of important trends and phenomena to be communicated to decision-makers. This will assist in understanding the gaps and areas of concern to address the lag in water investments in Africa.
The Scorecard will be disseminated to decision makers on a regular basis along with a country specific reports, and presented to the African Heads of State on a regular basis to mobilise the highest level of political commitment and financing for water investments.
Development of the AIP-PIDA Water Investment Scorecard kicked off in April 2021, with a virtual event hosted by H.E. Jakaya Kikwete, Former President of the United Republic of Tanzania and Chair of Global Water Partnership Southern Africa and Africa Coordination Unit and H.E. Dr Ibrahim Mayaki, CEO of the African Union Development Agency-NEPAD.
The following organisations co-facilitated stakeholder discussions on data indicators and information to include in the design of the AIP-PIDA Water Investment Scorecard:
UNICEF, World Health Organisation, the Food and Agriculture Organization, International Water Management Institute, United Nations Environmental Programme, DBSA, International Union for Conservation of Nature, United Nations Industrial Development Organization, AUDA-NEPAD, United Nations Development Programme, Stockholm Water Management Institute, and Global Water Partnerships across Africa and the Mediterranean.
Research and analysis for the AIP Water Investment Scorecard framework supported by 
Economist Impact
Watch the virtual kick-off event for the development of the AIP Water Investment Scorecard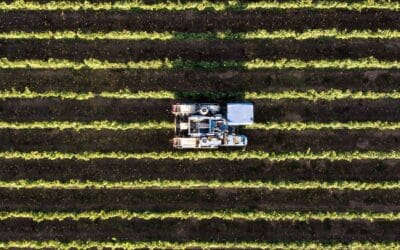 The High-Level Panel Expert Advisory Core Group supporting the production of the High-Level Report to be issued by the International High-Level Panel on Water Investments for Africa held its third and final meeting for 2022 on 5 December.  The group's first meeting,...
read more
Nov 2020-April 2021
Conceptualising the AIP Water Investment Scorecard through stakeholder-led process
April 2021-August 2021
Initial scorecard preparation
September 2021
Long term Scorecard Reporting System established.