The Strengthening Drought Resilience for Smallholder Farmers and Pastoralists in the IGAD Region (DRESS-EA) project was launched online on 6 October 2020.
The DRESS-EA Project seeks to increase the resilience of smallholder farmers and pastoralists to drought-related climate change risks by establishing appropriate early warning systems (EWS) and by implementing drought adaptation actions in the region.
The project, funded by the Adaptation Fund at a budget of USD$ 13,079,540., is being implemented by the Sahara and Sahel Observatory (OSS). It is executed at the regional level by Global Water Partnership East Africa (GWPEA), with GWPSA as the accountable entity for the legal and financial aspects of GWPEA. At national level, the project is executed by the four IGAD riparian countries of Djibouti, Kenya, Sudan, and Uganda.
Speaking at the launch His Excellency Prof. Yasir Abbas Mohamed Ali, Sudan's Minister of Irrigation and Water Resources said the project is the best fit for the climatic challenges in the region.
H.E Ali, said the Intergovernmental Authority on Development (IGAD) region is highly vulnerable to climate change and climate extremes, including frequent floods and droughts. He reiterated that resilience against these climate extremes is very important for the small-scale farmers and pastoralists in the region. Moreover, the use of water harvesting structures and storage mechanisms during floods provide a haven for small scale farmers and pastoralists during periods of drought.
In his remarks at the launch, GWP Eastern Africa's Chair, Peter M. Macharia, said the impacts of climate change within the region result in national economic losses that significantly slow down the countries' Gross Domestic Product (GDP).
"Climate change has adversely affected water availability, especially during the frequent droughts, posing a great danger to the food security and general community livelihoods", he said. "The DRESS-EA Project will strengthen hydrological and meteorological information services to deliver relevant timely and accurate climate information to local communities and to support decision making policy development in the water sector".
Mr Khatim Kherraz OSS Executive Secretary alluded to human activity as exacerbating climate change in the region.
"Climate change is the biggest and complex challenge to sustainable development in the IGAD region," he said. "Uncontrolled human activity such as deforestation, poor agriculture practices, lead to reduced water retention capacity, surface runoff and soil cover loss".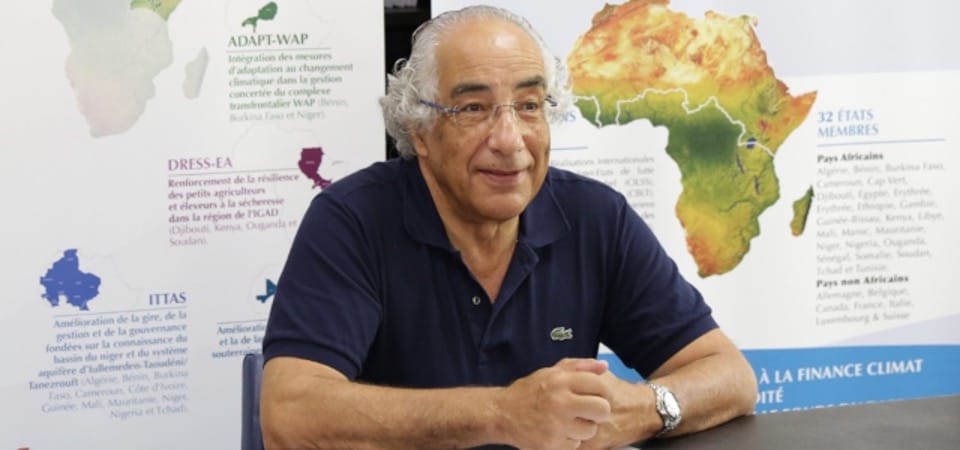 He added that such human activities not only negatively impact the water resources environment and other ecosystems that serve as communal livelihood sources but can also lead to conflicts between farmers and pastoralists.
The DRESS-EA project will be implemented from October 2020 to 2024 On 26 August 2020, Global Water Partnership Southern Africa (GWPSA), GWPEA, and the OSS signed a grant agreement of USD 2,118,960 for the regional component.
Photo credit: Tyler Lastovich