Alex Simalabwi, Executive Secretary of Global Water Partnership in Africa, host of the Technical Support Unit of the AIP, reflects on the year in water that was 2021 and outlines priorities to secure Africa's water needs for the year ahead.
Climate crises caused massive disruptions to Africa's human and economic potential in 2021, and they will continue to do so until significant investment is made in Africa's adaptation capacity. The United Nations Environment Programme estimates that US$100 billion needs to be invested annually by 2050. We are not even close to achieving this goal.
New research from the World Economic Forum, based on OECD data, found that adaptation funding to Africa amounted to less than US$5.5 billion per year between 2014 and 2018, which works out to roughly US$5 per person in Africa. That's less than a large whipped cream topped coffee from Starbucks.
The Glasgow Climate Pact, signed at the 2021 United Nations Climate Change Conference, offers some hope that the situation could improve for Africa, which contributes only 4% of global emissions yet has the greatest risk to climate hazards. The Pact commits developed nations to at least double their collective provision of climate finance for adaptation to developing countries from 2019 levels (US$80billion) by 2025.
Possibly most notable among the water security crises of 2021 was what some news outlets called the first "climate change induced famine". The heart-breaking food crisis in Madagascar has left 1.3mn people in need of humanitarian aid, according to the Food and Agriculture Association, following the worst drought in four decades.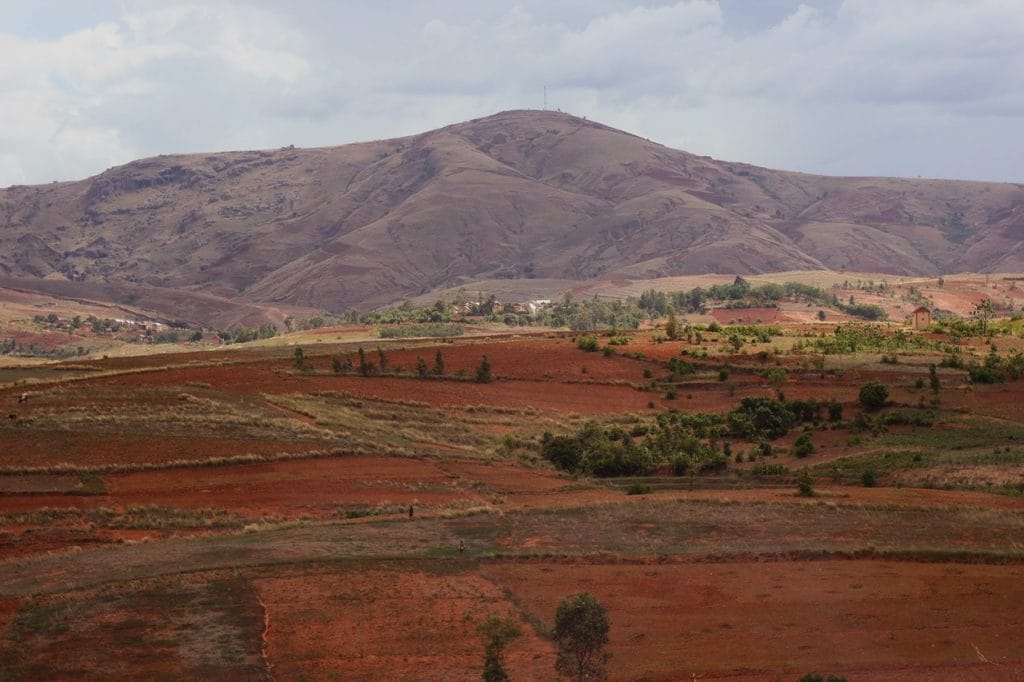 Drought also ravaged the Horn of Africa, a historically semi-arid region where 70% of the population live in areas that are prone to food shortages, and resulted in deterioration of crop fields and loss of livestock in Kenya, Somalia, and Ethiopia.
Abnormal dryness also characterised the Angolan 2020/2021 rainy season, and pushed people living in border provinces to migrate out of the country in search of water, food, medical services, and economic opportunity.
All of these cases, and the many not discussed, contribute to economic and political insecurity, and compromise our future prosperity because they affect the most vulnerable in our society.
Water sits at the centre of climate change' devastation of Africa because it is felt through the impact on vulnerable water resources. The landmark report issued by the Intergovernmental Panel on Climate Change (IPCC) in 2021, placed these human crises within the frame of science by confirming that climate change is intensifying the water cycle, and will continue to result in intense rainfall and associated flooding, as well as more intense drought in many regions.
Africa's rate of surface temperature increase has generally been faster than the global average, according to the IPCC, and the frequency and intensity of heavy precipitation events are projected to increase in almost all sub-regions.
That is why, as we commence a new year most likely to be filled with more of the uncertainty of the past two, we need to remain steadfast on the most urgent of goals for Africa.
We urgently need accelerated investments in climate resilient, gender-sensitive, water security management and infrastructure. Specifically, coordinated investments in water-health-energy-food-ecosystems need to be part of national efforts on SDGs and Covid-19 recovery plans.
Our continent faces an annual water investment gap of USD 49-54 billion, according to the African Development Bank. This gap is approximately equal to the 2021 GDP of the DRC or Cameroon.
In February of 2021, the African Union Heads of States adopted the AIP, as part of the second phase of Programme for Infrastructure Development in Africa (PIDA), with its goal to leverage and influence US$30 billion in climate resilience SDG 6 water investments annually by 2030, and create at least 5 million jobs.
Global Water Partnership (GWP) in Africa has supported this African Union Development Agency (AUDA-NEPAD) programme since its inception by hosting its Technical Support Unit, and is proud to report on its achievements of the past year.
To address the dual-crisis of climate change and the Covid-19 pandemic, GWP Southern Africa supported the Southern African Development Community (SADC) Cross-Border Covid-19 WASH initiative which will see hand-washing facilities installed at various border posts in the region. These WASH facilities are expected to ease virus transmission associated with border movement in support of increased regional trade and economic activity, which is much needed in the pandemic-related economic slump, and in the longer term to contribute to the realisation of the African Continental Free Trade Area (AFCTA) to create a single market with free movement of goods and services.
For the first time, water projects under consideration for implementation under PIDA, increased significantly from just 2% of the first PIDA Priority Action Plan (PAP), which concluded in 2020, to 17% of the second PAP, which will run from 2021 to 2030. This was largely due to the efforts of the AUDA-NEPAD, GWP Africa, and other partners to increase the visibility of water projects and improve the capacity of early stage project preparation by project owners.
In April 2021, African and international partners led by AUDA-NEPAD and the African Ministers' Council on Water (AMCOW), initiated the development of an Africa first – the AIP Water Investment Scorecard. A data tool which will mobilise water and sanitation investments in Africa through political commitment at the highest level by supporting countries to track progress on the mobilisation of investments in the water sector and raise awareness among Heads of State and government decision makers. Read more about the Scorecard here.
The launch event was hosted by H.E. President Jakaya Kikwete, Chair of Global Water Partnership Southern Africa and Africa Coordination and H.E. Dr. Ibrahim Mayaki, CEO of the African Union Development Agency-NEPAD.
The need to engage the highest level of leadership in Africa on the water crisis resulted in the AMCOW, along with UNDP, UNICEF, AUDA-NEPAD, the African Development Bank, Global Center on Adaptation and GWP establishing a partnership to mobilize international commitment for water investments and SDGs in Africa during August 2021.
The partners adopted a resolution to convene an International High-Level Panel on Water Investments for Africa, which will drive global political mobilization and international engagement to narrow the water investment gap on the continent. The Panel is expected to be assembled in 2022, and Namibian President H.E. Dr. Hage Geingob has been nominated as Co-Chair, while GWP Chair H.E. Jakaya Kikwete, Former President of Tanzania, has been nominated as Alternate Co-Chair.
H.E. Kikwete made several public call to action this past year, including during COP26, calling on the international community to increase investment into water security in Africa.
He will continue to do so in 2022. In the first quarter of the year, H.E. Kikwete, along with H.E. Dr. Hussein Ali Mwinyi President of Zanzibar and the Chairman of the Revolutionary Council, will welcome partners from across Africa and the global North to the High-Level Water Investment Conference in Zanzibar.
AIP remains committed to the goal of a climate-resilient and water-secure Africa. The volatile operating environment of the past two years has not only demonstrated our resilience and adaptability, it has reaffirmed the critical urgency of our work.
Africa needs water resources to combat infection and disease, to secure food supply and livelihoods in the face of climate change, and to grow our economies and create jobs. We would like to extend our gratitude for our partners' ongoing commitment and collaboration and look forward to continuing this work in 2022.
Cover photo by Taryn Elliott from Pexels